Stephen G.

Gordon

,

Esq.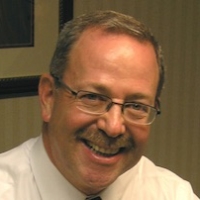 Firm

Address

333 Westchester Avenue
South Building - Suite 302

White Plains

,

NY

10604

Phone

914-684-6840

Fax

914-684-6973

Email
STEPHEN G. GORDON, Esq. is on the Executive Committee and is a past co-chair of the Hudson Valley Collaborative Divorce and Dispute Resolution Association, co-chair of Divorce Options, founder and chair of the Westchester Putnam Collaborative Divorce Group, and past programming co-chair of the Family and Domestic Relations Law Section of the Westchester County Bar Association.
A collaborative lawyer, divorce mediator and litigator, he has over thirty years' experience as a matrimonial attorney. He maintains a private practice with an office in White Plains, NY. Stephen earned his J.D. in Law from Boston University School of Law and graduated cum laude from the University of Rochester. He has more than ten years teaching experience as an adjunct professor at the Graduate Program for Paralegal Studies at Mercy College. Stephen has lectured extensively on topics related to divorce and collaborative law to such organizations as the International Academy of Collaborative Professionals, Hofstra University Law School, the 12 Step Divorce Recovery Group, the Women's Justice Center, the Westchester County Bar Association, the Westchester County Psychological Association, and Westchester Jewish Community Services.
On March 1, 2011, after seven glorious but arduous days of trekking, Stephen reached the summit of Mt. Kilimanjaro in Tanzania, Africa. He kept a daily journal of his climb. In that journal he wrote:
"For each of us there are defining moments by which we measure ourselves and the worth of our experience. There are those extraordinary moments when significance becomes evident and we understand – if only briefly – the "why" of our lives. To stand atop the world on the highest peak in Africa, pursuing the most challenging, non-technical trek on earth, helped me understand where I have been and where I have yet to go. I found a lens through which I see with clarity. It was not to achieve the summit that I climbed but to test how I would meet the challenge. The challenge of Kilimanjaro demands a complete commitment of mind, body and soul. When our hearts and our hands, our spirit and our sense, our vision and our experience all combine in concert, magic becomes real and meaning becomes manifest. Success was measured not by altitude but by attitude. The goal was accomplished not by reaching the summit but by simply reaching. For me Kilimanjaro occupies the distance between where I am and where I want to be, the time between waking and dreaming, the space between being and becoming. It rises from the plains of Africa, a world as exotic and remote as it is primordial and familial. It beckons as it rebuffs. The snows that cap its peak do not belong to the equatorial rain-forest that blankets its base. I see in the contradictions that are Kilimanjaro extraordinary challenge and uncommon reward."
Collaborative Training
| Year | Training Type | Instructor | Hours |
| --- | --- | --- | --- |
| 2014 | Conflict Resolution Training | Matlaw Systems | 7 |
| 2014 | Advanced Interdisciplinary Training | Appellate Division, Second Department | 4 |
| 2013 | Advanced Interdisciplinary Training | IACP | 8 |
| 2013 | Advanced Interdisciplinary Training | Appellate Division, Second Department | 7 |
| 2013 | Conflict Resolution Training | Matlaw Systems | 7 |
| 2012 | Advanced Collaborative Law Training | HVCD | 6 |
| 2012 | Advanced Collaborative Law Training | IACP | 16 |
| 2012 | Conflict Resolution Training | Matlaw Systems | 7 |
| 2012 | Advanced Interdisciplinary Training | IACP | 16 |
| 2012 | Advanced Interdisciplinary Training | Appellate Division, Second Department | 5.5 |
| 2012 | Advanced Interdisciplinary Training | Westchester County Bar Association | 1 |
| 2012 | Conflict Resolution Training | Westchester County Bar Association | 2 |
| 2012 | Basic Interdisciplinary Training | Westchester County Bar Association | 2 |
| 2012 | Intermediate Collaborative Law Training | Westchester County Bar Association | 6 |
| 2012 | Conflict Resolution Training | Westchester County Bar Association | 1.5 |
| 2011 | Conflict Resolution Training | Westchester County Bar Association | 5 |
| 2011 | Conflict Resolution Training | Westchester County Bar Association | 7 |
| 2015 | Advanced Interdisciplinary Training | HVCD | 8 |
| 2015 | Advanced Interdisciplinary Training | IACP | 16 |
| 2015 | Advanced Interdisciplinary Training | HVCD | 2 |
| 2015 | Advanced Interdisciplinary Training | HVCD | 4 |
| 2015 | Conflict Resolution Training | Matlaw Systems | 7 |
| 2015 | Conflict Resolution Training | Appellate Division, Second Department | 7 |
Areas of Practice
Family Law
Mediation
Collaborative Practice
Litigation
Practice Groups
Westchester/Putnam Collaborative Practice Group
Education
| Undergraduate Education | Law School |
| --- | --- |
| University of Rochester, 1973, BA, cum laude | Boston University Law School, 1978 |
Professional Licenses
Admitted in New York 1979
Professional Activities
HVCDDRA - Executive Committee
HVCDDRA - Divorce Options Co-chair
Membership in Groups and Associations
NYS Bar Association, Family Law Section
Westchester County Bar Association
White Plains Bar Association